Company Overview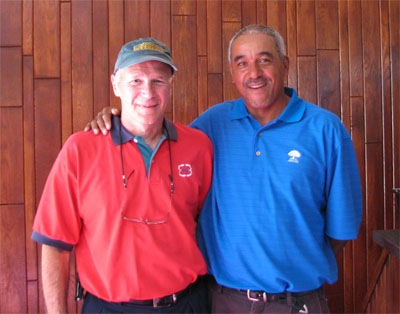 Alliance Drywall Interiors, Inc. (ADI) is a Minority Business Enterprise (MBE) company established in 1997. Eugene B. Brown – President, and Joseph M. Silverio Secetary – Treasurer, both have over 40 years of experience in the construction trade. Retired is former VP Earl LaSitis.
Teri Blehar serves as the company's Administrator at our offices in Trafford, Pennsylvania.

ADI specializes in all interior finishes (drywall, plaster, metal studding, insulation, and acoustical ceiling installation) and employs an average of 5 to 15 tradesmen from the Western Pennsylvania local trades unions. Primarily a commercial sub-contractor, ADI has worked with many area construction firms on a diverse range of projects including school renovations, multiple housing units, malls and plazas, as well as larger and more visible projects such as the David L. Lawrence Convention Center and Latrobe School Field House .

In addition to providing services on various construction projects in the Pittsburgh region, ADI is also an MBE Material supplier of lumber, drywall, plaster, and other builder needs.

Over the past 22 years Alliance Drywall Interiors has established itself as a strong contributor to the ever-changing façade of the Tri-state area and will continue to work in alliance with both client and labor to achieve the goals of the future.
Alliance Drywall is a member of M.I.C.A and Master Builders Association of Western PA

Below are some photos of our current and prior projects. Additional photos and information is available on our projects page.

Company Address / Telephone / Fax

Alliance Drywall Interiors Inc.
235 Cavitt Avenue
Trafford, PA 15085

Telephone: 412-646-2103
Fax: 412-646-2105